Bianca Montrosse-Moorhead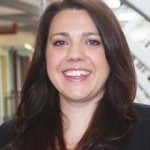 Dr. Bianca Montrosse-Moorhead is an assistant professor in the Measurement, Evaluation and Assessment program at the University of Connecticut, where she teaches coursework in research methods, assessment, and evaluation. She also is a member of the newly formed cross-departmental School Reform Research Cluster. She received her PhD in Psychology with a concentration in Evaluation and Applied Research Methods from Claremont Graduate University in 2009. She has previously served as an assistant professor of educational research at Western Carolina University, as a research and evaluation specialist at the Southeast Regional Educational Laboratory, and as a doctoral fellow at the University of North Carolina at Chapel Hill. Motivated by a deep-seated desire to promote student educational equity, her scholarship seeks to advance knowledge on the impact of K-12 policies, practices, and programs in chronically under-performing and under-served schools; to provide credible, relevant, and useful evidence to the policy community; and to contribute to the development of stronger evidence-based evaluation practices, models, and theories. Bianca is 2014's recipient of the American Evaluation Association (AEA) Marcia Guttentag Award (28th Annual American Evaluation Association Conference, October 15-18 Denver, CO). She joined the University of Connecticut in 2013.
Email:  bianca@uconn.edu
D. Betsy McCoach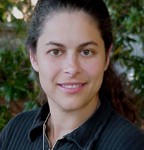 Dr. D. Betsy McCoach is an associate professor in the Measurement, Evaluation and Assessment program at the University of Connecticut. She has extensive experience in structural equation modeling, longitudinal data analysis, hierarchical linear modeling, instrument design, and factor analysis. Betsy has published over 80 journal articles, book chapters, and books, including Multilevel Modeling of Educational Data with Ann O'Connell. Her newest book, Instrument Development in the Affective Domain (3rd edition), co-authored with Robert K. Gable and John P. Madura was released in 2013. Betsy served as the founding co-editor for the Journal of Advanced Academics, and she is the current co-editor of Gifted Child Quarterly. She is also an associate editor of Frontiers in Measurement and Quantitative Psychology. Betsy is the current Director of DATIC, where she teaches summer workshops in Hierarchical Linear Modeling and Structural Equation Modeling, and she is the founder and conference chair of the Modern Modeling Methods conference, held at UCONN every May. Dr. McCoach is also the current Project Director and Principal Investigator for Project PAPER, a U.S. Department of Education Graduate Assistance in Areas of National Need (GAANN) grant that funds fellowships for PhD students in measurement, evaluation, and assessment. Betsy currently serves as a Co-Principal Investigator and research methodologist on several federally funded research grants, including Project Early Vocabulary Intervention, funded by IES, and School Structure and Science Success: Organization and Leadership Influences on Student Success, funded by NSF.  In addition, she has served as the Research Methodologist for the National Research Center on the Gifted and Talented for the last 7 years. Betsy is the current incoming program chair of the AERA Structural Equation Modeling SIG, the chair of the Educational Statisticians SIG, and the chair of the Research on Giftedness, Creativity, and Talent Development SIG. She has also served as Chair of the AERA Hierarchical Linear Modeling SIG.
Email:  betsy.mccoach@uconn.edu
H. Jane Rogers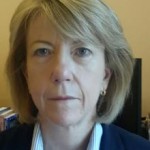 Educational Background:
PhD Psychology, University of Massachusetts, 1989
MEd (Psychometrics), University of New England, Australia, 1984
Dip. Soc. Sci. (Education), University of New England, Australia, 1981
BA (Mathematics and Statistics), University of New England, Australia, 1980
Areas of Expertise:
Measurement, Evaluation and Assessment
Research Methodology
Honors and Awards:
University of New England University Medal (Master's Thesis)
Graduate School Fellowship, University of Massachusetts, 1985-86, 1986-87, 1987-88
Associations/Organizations/Outreach:
National Council on Measurement in Education
American Educational Research Association
Email:  jane.rogers@uconn.edu
Jessica Kay Flake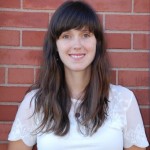 Dr. Flake is a post-doctoral fellow in the Quantitative Psychology Program at York University where she teaches introduction to statistics and conducts methodological research in the areas of measurement and structural equation modeling. She earned her PhD in Educational Psychology-Measurement, Evaluation, and Assessment from the University of Connecticut in July of 2015.  She also holds a master's degree in Quantitative Psychology from James Madison University (2012) and a bachelor's in Psychology from Northern Kentucky University (2009). Dr. Flake has expertise in measurement, research methodology, and applied quantitative methods, specifically structural equation modeling and multilevel modeling. She also has a strong interest in the measurement and study of student motivation, having also presented and published in this area. In the summer of 2014, she was awarded a prestigious internship at the Educational Testing Service (ETS) in the Center for Academic and Workforce Readiness and Success. She continues to work with research scientists at ETS to study methodologies for understanding incongruence between student and teacher ratings of student motivation. Jessica is a member of the American Educational Research Association where she regularly participants and presents in Division D: Measurement and Research Methodology and the Motivation, SEM, and MLM special interest groups.
Email:  jessica.flake@uconn.edu
Amy Germuth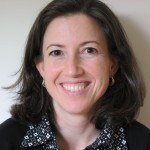 Dr. Amy A. Germuth is the founder and president of EvalWorks, LLC, an education research and evaluation firm located in Durham, NC. She earned a BS in Mathematics (University of North Carolina at Chapel Hill, 1991), an MS in Education Administration (Tennessee State University, 1997), a PhD in Education Psychology, Measurement, and Evaluation (University of North Carolina at Chapel Hill, 2003), and earned a Certificate in Survey Methodology (University of North Carolina at Chapel Hill) in 2008. Dr. Germuth has been an evaluator for the past 15 years after serving as a high school mathematics teacher and elementary and middle school administrator. She has conducted multiple evaluations at the national/federal (US Education Department, Institute for Educational Sciences, Office of Special Education Programs), state (North Carolina Department of Public Instruction, New York State Department of Education), and local levels (Chicago Public Schools, Wake County Public Schools, Cumberland County Schools). Much of her evaluations have been of K-higher education STEM initiatives and in the area of early childhood education. Dr. Germuth is an active member of the American Evaluation Association, having served as Chair of the Data Visualization and Reporting TIG and Independent Consulting TIG.
Email:  amy.germuth@uconn.edu
Holli Bayonas

Dr. Bayonas is the President and Senior Evaluation Consultant of iEvaluate, LLC, which provides evaluation services for school, health, worksite, and community-based programs. On a daily basis, she is engaged in needs assessment, grant-writing, program theory/logic model development, survey development, focus groups, interviews, data analysis, and report writing. Since 2002, she has managed multiple research and evaluation projects funded by the U.S. Department of Education, the National Science Foundation, state departments, community centers, and local foundations, with budgets up to $2,000,000. Dr. Bayonas holds a BS in Communications Media and a MA in Adult Education from Indiana University of Pennsylvania. Her PhD is in Instructional Systems Technology with a minor in Education Research Methods from Indiana University-Bloomington. She is a member of the American Evaluation Association (AEA) and the American Educational Research Association. In addition, she serves as treasurer for the local AEA affiliate, Research Triangle Park Evaluators, which meets quarterly in the Raleigh-Durham area.
Email:  holli.bayonas@uconn.edu
Sebastian Lemire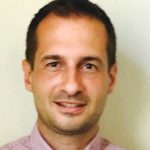 Dr. Sebastian Lemire is a postdoctoral fellow at the University of California, Los Angeles. He holds a PhD in Social Research Methodology from the University of California, Los Angeles as well as a MSc (with distinction) in Social Research Methods from the London School of Economics. In addition to his formal education, Sebastian brings over ten years of experience managing applied research and evaluation projects for public and private sector organizations in the areas of education, social welfare, and market development. His areas of interest revolve around mixed-methods research syntheses, alternative approaches for impact evaluation, and the role of theory in evaluation. He has published on these topics, among others, in the American Journal of Evaluation, Evaluation, New Directions for Evaluation, and the Canadian Journal of Program Evaluation. In 2016, Sebastian was the recipient of the Horowitz Foundation Social Policy Award.
Email:  sebastian.lemire@uconn.edu
Anne T. Vo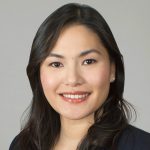 Dr. Anne T. Vo is Assistant Professor of Clinical Medical Education at the Keck School of Medicine of University of Southern California. As an evaluation scholar-practitioner, Anne's substantive interests lie at the intersection of comparative evaluation theory, evaluation capacity building, and organizational development. Her work contributes to the field's understanding of how evaluation can be practiced better; where and how social science theory and evaluation science dovetail into each other; and how this knowledge can be leveraged to drive change. Evidence of these themes can be found in Anne's evaluation practice. Her portfolio of program evaluations consists of work with academic support programs for students from disadvantaged communities across the K-20+ pipeline; social interventions that are designed to address the pressing needs of current and former foster youth; leadership training programs for international educators working in politically challenging environments; and social enterprises that have been tasked by impact investors to achieve global social impact. Anne currently holds leadership positions with the Research on Evaluation Divisions of the American Educational Research Association and American Evaluation Association. She co-authored a textbook, Evaluation Essentials: From A to Z (with M.A. Alkin); co-edited a book titled, Evaluation Use and Decision Making in Society (with C. A. Christie); and has published book chapters and peer-reviewed articles in journals such as the American Journal of Evaluation, Evaluation, Evaluation and Program Planning, and New Directions for Evaluation. She also serves as Editor of the American Journal of Evaluation's section on Teaching and Learning Evaluation and Director of the Southern California Evaluation Association.
Email: anne.vo@uconn.edu
Susan T. Hibbard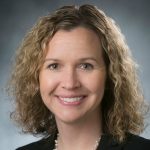 Dr. Susan T. Hibbard is the director of assessment and evaluation and assistant professor in School of Medicine at Duke University where she conducts education research on teaching and learning in the medical and health professions, oversees the student and program evaluation processes, and ensures data are used to inform decisions in the Department of Community and Family Medicine's Physician Assistant Program. She received her PhD in Measurement & Evaluation (University of South Florida, 2010), MS in Education (Niagara University, 2005), and BA in Chemistry (University at Buffalo, 2004). Dr. Hibbard previously served as the director of effectiveness and accountability at Florida SouthWestern State College, assistant professor of research and evaluation at Florida Gulf Coast University, and senior evaluator at Edu, Inc. Dr. Hibbard's scholarship focuses on research and evaluation methods used in practice, educational equity in medical and STEM education, ideal learning environments for training effective primary care providers, and measuring non-cognitive attributes for effective healthcare providers. She has conducted evaluations for projects funded by the National Science Foundation, Howard Hughes Medical Institute, and public school districts. Dr. Hibbard regularly serves as a grant reviewer for the U.S. Department of Education's Office of Innovation & Improvement. She is a member of the American Educational Research Association, American Evaluation Association, and the Physician Assistant Education Association.
Email:  susan.hibbard@uconn.edu
 Aarti P. Billara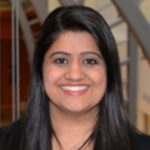 Aarti Bellara is an Assistant Professor of Research Methods, Measurement, & Evaluation at the University of Connecticut.  Dr. Bellara specializes in assessment and measurement theory, assessment literacy, psychometrics, and propensity score modeling.  Her research is multidisciplinary and focuses on examining the application of theory to practice.  Her scholarship has appeared in various national and international journals including, Multivariate Behavior Research, Journal of Teacher Education, Journal of Multidisciplinary Evaluation, & Journal of Educational and Behavioral Statistics.   In addition, she has presented her work at over 70 conferences and currently serves as an assessment advisor to the OSEP-funded National Center on Intensive Interventions. Dr. Bellara currently serves as a Co-Principal Investigator on the USDOE federally funded research grant, Thinking Like Mathematicians: Challenging All Grade 3 Students. Prior to becoming university faculty, she was an elementary classroom teacher in Connecticut.
Email:  aarti.bellara@uconn.edu
Graham G. Rifenbark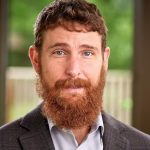 Dr. Rifenbark's quantitative research interests are geared toward the investigation of methodological approaches and their statistical properties, as well as their utility when applied to real-world data. Interested in (non)generalized linear mixed effect models (e.g., cross-classified and latent variables) and their use in the context of measure validation and assessment of measurement invariance, as well as evaluation of the fit of such models, Dr. Rifenbark is a postdoctoral researcher at the Kansas University Center for Developmental Disabilities under the Schiefelbusch Institute for Life Span Studies at the University of Kansas (KU). After spending five years at the University of Connecticut (UConn) for a doctorate degree in Educational Psychology, he finds himself back in Lawrence where his love for statistics, research methodology, and Monte Carlo simulations began.
Email: Graham.Rifenbark@uconn.edu